Tusken Inner Robe
For the inner robes I used Onasburg in natural. I used the pattern from TK409.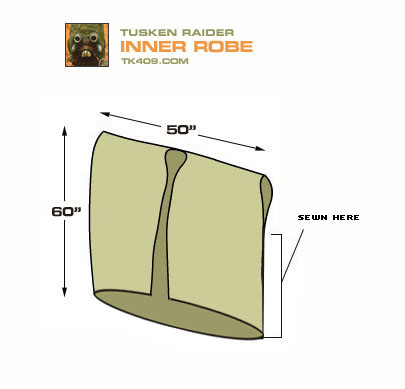 It was pretty straight forward. When making cuts for the robes I used a serrated blade instead of scissors. My thinking is that Tuskens really wouldn't have scissors and use a knife instead. You can tweak the measurements to better suit you. Just follow the layout.
I used Rit dye to dye the robes and weather them. I made the bottoms of the robes "dirtier". I sprayed the robes with the dye. Using brown and black.
Hope you found this useful. Feel free to contact me with you have any questions.